CNI MAX - Managed Computer Services
Are you sure...
Is your anti-virus software installed and up-to-date on every computer?
Is data essential for your business backed up daily?
Are your backups safe from fire, flood, and other disasters, and can they be restored quickly and reliably from anywhere?
Do all computers have the latest security patches and updates?
Are users prevented from accessing risky or time-wasting websites?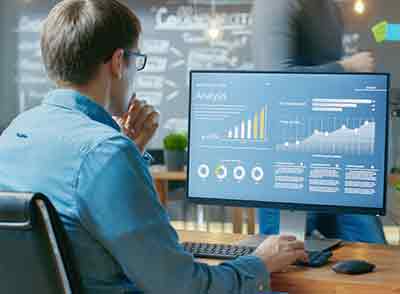 With CNIMax Managed Services, you never have to worry that your business-critical data is at risk.
Managed Anti-Virus and Workstation Monitoring
Provides proactive and comprehensive security, monitoring and management
Centralizes the deployment and updating of software to ensure coverage and consistency
Automates management processes to avoid errors and reduce costs
Buying an anti-virus solution, installing it, and then relying on everyone to keep it updated is a worry. Now you can rest assured that all your servers, PCs and laptops are always protected and that there is a group of dedicated experts taking care of it for you 24/7.
Managed Offsite Backup
Scheduled backup runs daily
28-day retention for offsite backups
Archived backups are kept indefinitely
Recover as needed from anywhere
Minimizes downtime with fast restore times
Restore a single file or a complete volume from backed-up data
Workstation Patch Management
Automatic installation of essential updates for Microsoft Windows, Microsoft Office, Adobe, Java, and many others
Automatic updates for 5 major browsers
Managed Web Protection
Blocks risky or questionable websites or programs in your office
Over 80 categories filtered
Ability to whitelist or blacklist websites you select
Server Monitoring
Daily monitoring: Disk, memory, processor usage, automatic updates, task scheduling, physical disk health, bandwidth usage, hacker checks, DHCP and DNS
AntiVirus updates and results
Microsoft Windows Server patch and update installation
Online backup verifications