About CNI
COMPUTER NETWORK, INC. is a true system integrator for any size utility board or municipality. We specialize in combining existing hardware with new hardware and software to incorporate a more viable and functional system. We have grown with the utility industry since 1983 when we began our first in-house billing as a two-person company.
CNI has installed thousands of networked systems in over 30 states since 1987 and was the first local ISP offering Internet and email services in Cullman, Alabama in 1995.
Today, CNI offers advanced technologies like wireless field service systems, AMR/AMI installation tools, offsite online backup, remote system monitoring, managed cloud services and online payment solutions to compliment their billing and accounting applications.
CNI is proud of a client base that consists of more than 200 utility boards and municipalities from coast to coast - servicing from less than 1,000 to over 100,000 active water, sewer, gas, electric and sanitation customers. CNI actively manages and monitors over 1,000 systems with automation software that validates operations at least once an hour.
Since the initial release of UMS2000 over 30 years ago, CNI has become a trusted leader in Utility Management Solutions. CNI has worked closely with and listened to the people we value most... our customers.
Our business philosophy of the customer first has built a solid foundation for our growth and prosperity. We only treat you the customer as we would want to be treated ourselves. Our experience past and present has put us on both sides of the sale.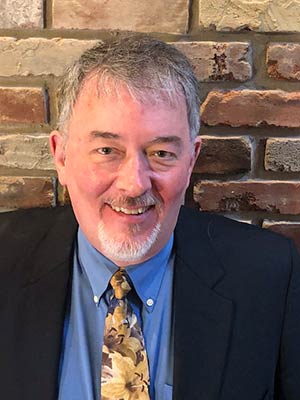 Mike McConatha
CNI President
Mike McConatha started his career in 1978 in Merchandise Management for a Fortune 100 company where his primary responsibility was the indoctrination of employees and formula processes for inventory control.
In 1983 Mike returned to Cullman, Alabama to start McConatha Management Systems. Since then, Mike has authored many software packages, including the forerunner of what is the backbone of the business today - UMS2000, CNI's Utility Management System.
Mike founded COMPUTER NETWORK, INC. (CNI) in 1987. As owner and President, he directs the day-to-day operations of CNI and acts as a consultant to utility boards throughout the United States.